Buy Tickets! The Daintiest Scream on the Moor Charity Ball
Join us for an evening of dinner, merriment, toasts, music, raffle, quiz, costume competition, and auction to benefit the Disabled American Veterans trust!  The theme this year is Hammer Horror Hound–but any horror, and any version of The Hound of the Baskervilles, is encouraged.  Feel free to cosplay (and potentially win prizes), don Victorian garb, or mingle in cocktail attire.
Buy tickets for The Daintiest Scream on the Moor Charity Ball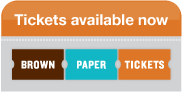 A three course meal will be served as we raise our glasses to canonical military figures, and place bids on the silent auction items around the spacious and charming 3 West Club.  The evening culminates with our Sherlockian live auction, which has over the past four years brought in $31,000 for wounded veterans.  We can't wait to see you there!
The ball this year will be held at the 3 West Club in Manhattan on January 11th at 8PM.
3 West Club (View)
3 W 51st Street
New York, NY 10019
Also, Cake Boss will be at the event! Please join us for some amazing cake that the bakery will be making for us, it's definitely going to be amazing! You can find out more [HERE].
1 0 0 %    O F    P R O C E E D S    B E N E F I T
T H E    D I S A B L E D    A M E R I C A N    V E T E R A N S    T R U S T
3 Responses to "Buy Tickets! The Daintiest Scream on the Moor Charity Ball"