Tickets for The Daintiest Bee Under Your Bonnet Charity Ball
Tickets to our charity ball during BSI Weekend are now on sale. You can purchase them [HERE] or using the widget below. They are $45 and 100% of profits go to The Wounded Warrior Project. This year we are returning to The Players Club in Manhattan for an evening of frivolity, auctions, toasts, and shenanigans.
The Players Club
16 Gramercy Park South
8:00 pm, Thursday January 8th
The Ball will feature live music, a raffle, goodie bags, a credit card-only bar, a buffet, a quiz, a costume competition, and as ever, the live auction to benefit wounded veterans.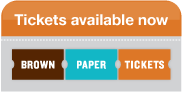 We can't wait to see you there!  Meanwhile, we are still actively soliciting fanworks to auction.  If you would like to be featured in our goodie bags, or donate arts or crafts for a great cause and some killer publicity for your work, please contact Lyndsay Faye at lyndsay@bakerstreetbabes.com. The cause could not be more important, and we've been lucky enough to raise $8,000 in the past two years for our wounded war heroes through the amazing Wounded Warrior Project, and that effort depends on your generosity and the generosity of folk who might hear about this drive from you!
Poster by Liz Lord.
———————————————
Kristina Manente is the founder of The Baker Street Babes, as well as a podcaster, reporter, event coordinator, and PR guru for the Babes. Beyond Holmes, she's a gamer, a traveler, a writer, and a Van Winkle style napper.
You can listen to her radio work at kristinamanente.com and read her nerdy culture blog at verynerdycurly.com. You can also follow her on twitter at @CurlyFourEyes.
One Response to "Tickets for The Daintiest Bee Under Your Bonnet Charity Ball"